A number of improvements have been made to the designs for Elizabeth Harbour, which is being reconfigured to increase freight capacity and improve the passenger experience, as part of the St Helier Harbour Master Plan. The changes have been submitted as an update to the existing planning application, after considering feedback from stakeholders.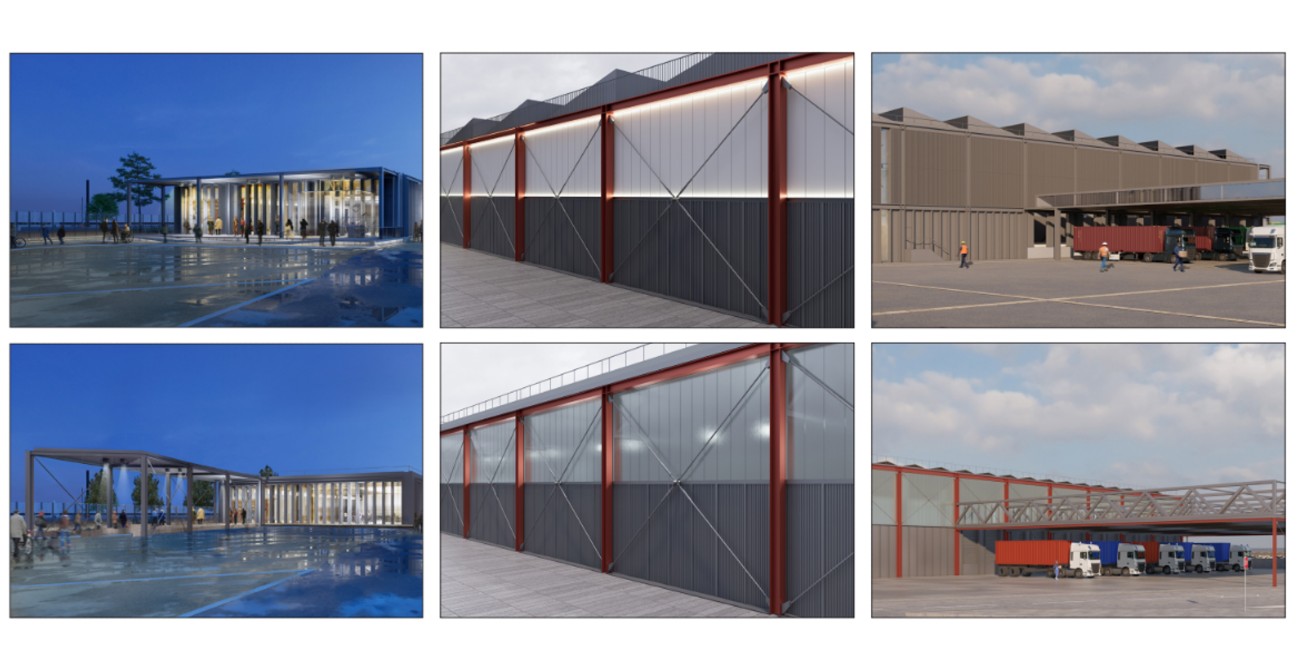 The above image shows the original designs on the top row and the amended designs on the row below.


Infrastructure and Environment's comments have been incorporated into the amended submission by prioritising pedestrians, providing a more direct route to Albert Pier and a staggered crossing on Rue de L'Etau.


The canopy of the passenger terminal building has been adjusted to accommodate the longer trailers which have been approved for the UK's road network, and the terminal's height has been increased to accommodate ventilation equipment for the building.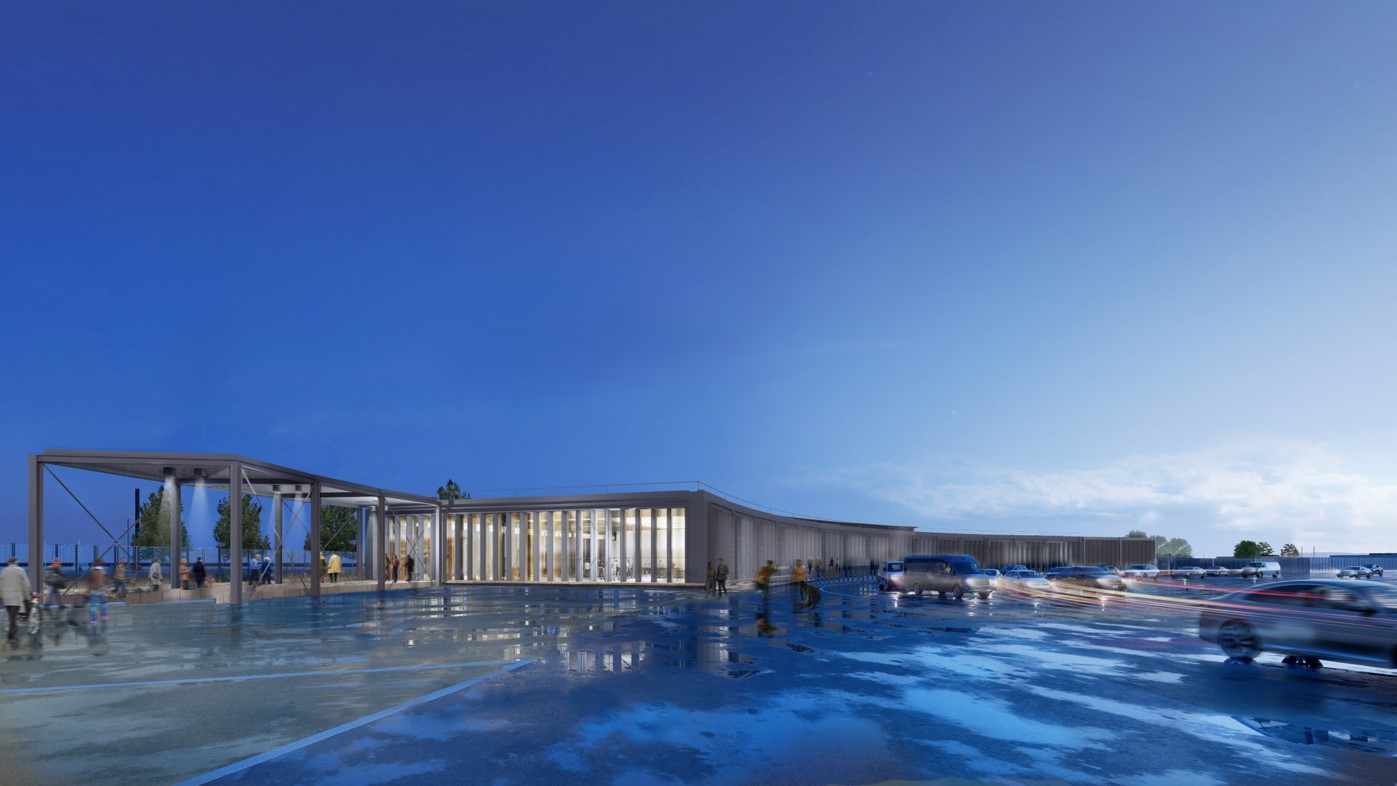 Car lanes in the Restricted Zone have been adjusted following further detailed analysis of loading, turning circles and freight movements for the recently approved longer trailers. The segregation between passenger and freight traffic has also been improved.


Following recommendations from the Historic Environment Team, the height of the Distribution Centre has been reduced, its canopy redesigned and its colour changed to match neighbouring buildings.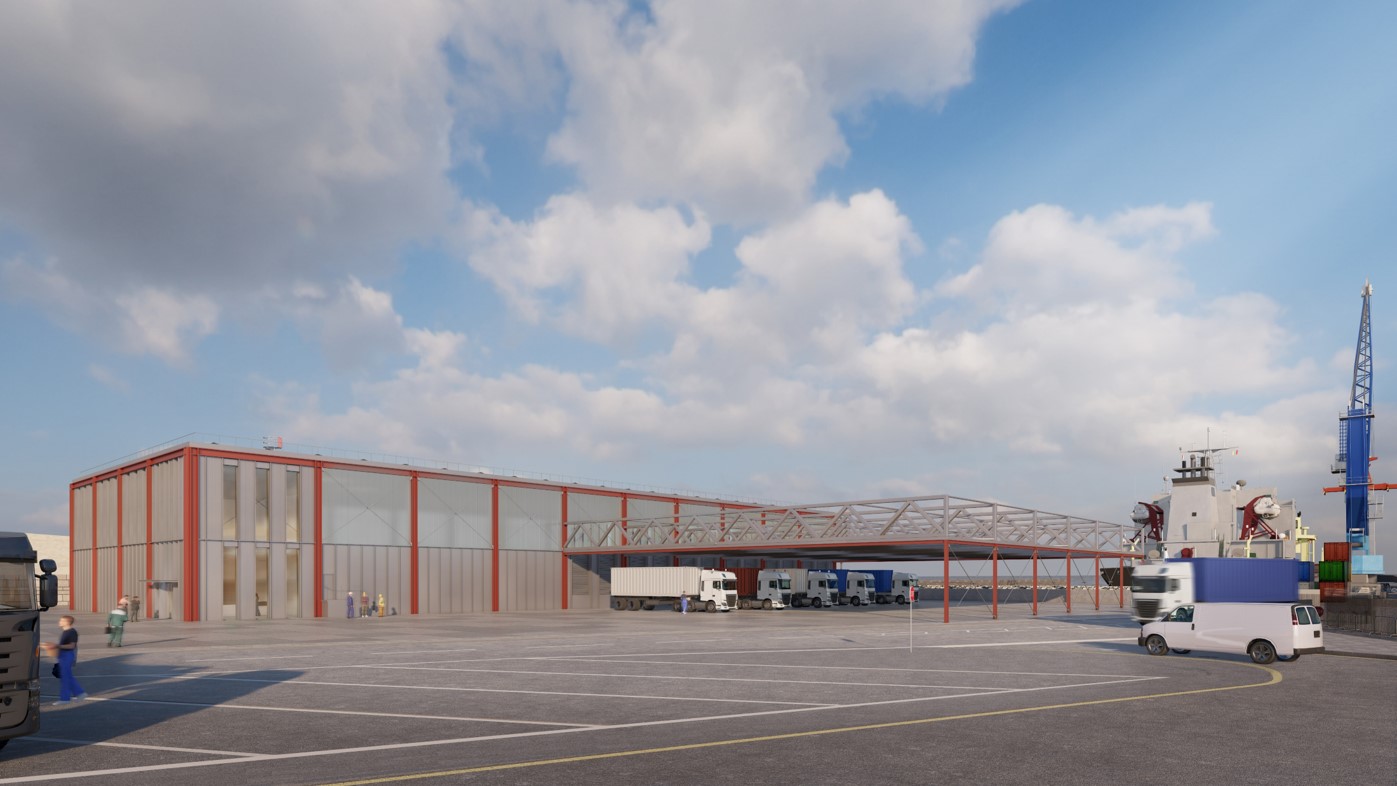 The roof of the border inspection facility has been lowered to reflect design cues from other buildings within the scheme and the internal floor space has been increased to better accommodate the requirements of port users.
The volume of material to be dredged has been reduced by 30%. Approximately half of this material will be processed and reused in the Elizabeth Harbour redevelopment. Options are being explored to reuse significant amounts of the remainder in local industries. Any remaining material would be taken to the existing offshore disposal site.


The required floor level for the passenger terminal building, border inspection facility and flood evacuation road has been lowered with agreement from the Government of Jersey, in view of the operational nature of the port.


Changes have been made to the public areas, and to the position of some planters and trees, to enhance the landscape.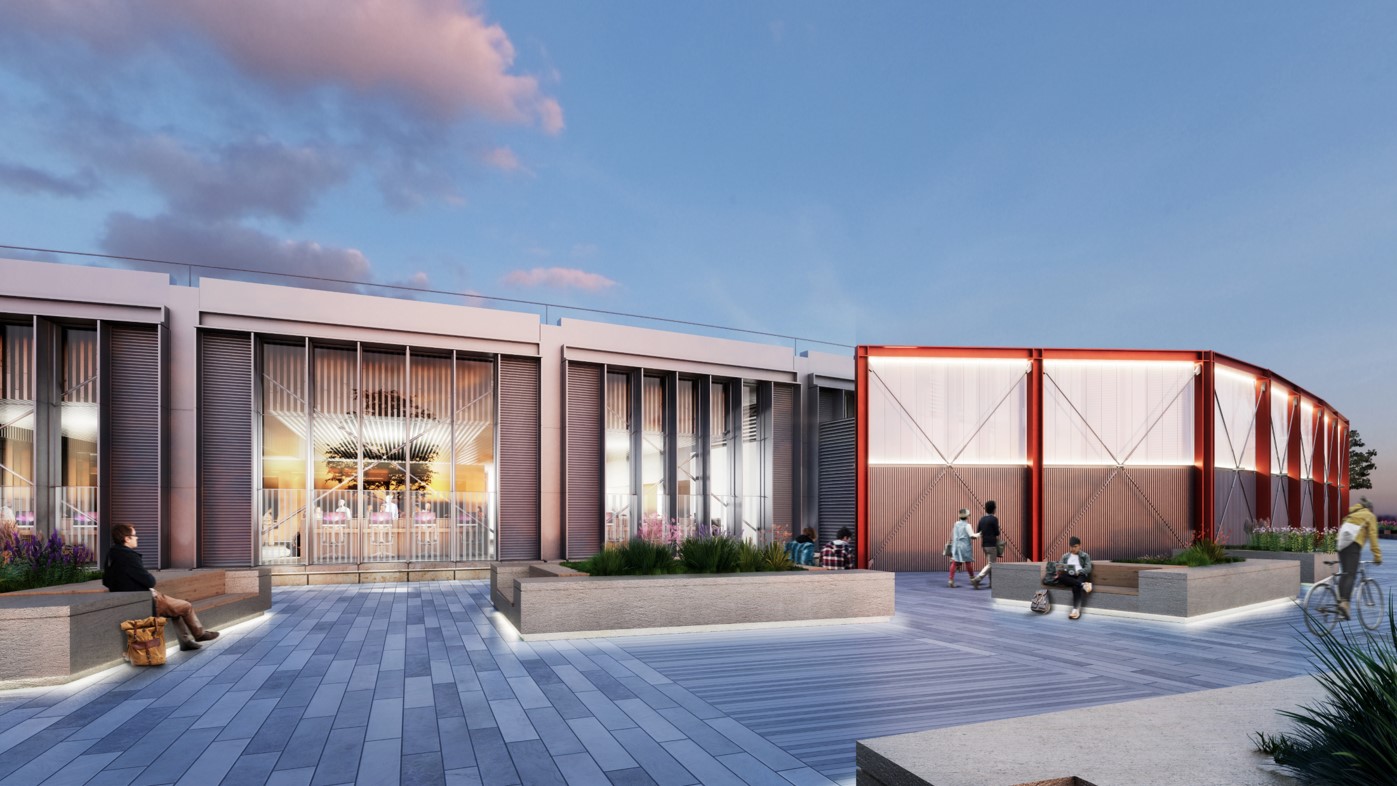 Water quality monitoring
Sea water is being tested to establish baseline data on levels of suspended sediment. This provides information which can be compared to the same areas after the required dredging, and then used to assess any impact of the work.


Environment Statement
These design changes have led to amendments in the Environmental Statement, which can be viewed as part of the planning application.


If you have any questions please contact us at harbourmasterplan@ports.je .