The survey posed a number of questions which invited free form text responses.
These questions sought to explore those places, memories, and activities which are special for people; the things we might do to enhance the experience of the Harbour for everyone as well as the things we need to be mindful of in taking our plans forward.
In capturing the responses over the next three pages, we have identified the key themes which emerged along with a sample of quotations which amplify the sentiments expressed.
Memorable activities and places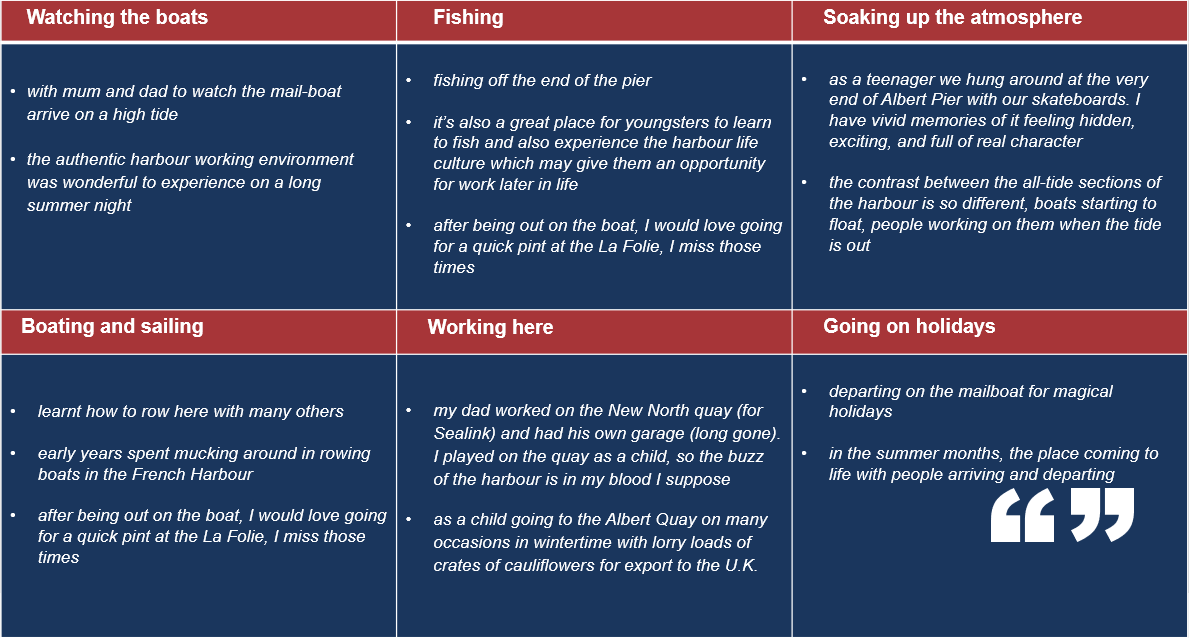 What we need to do to improve the experience for everyone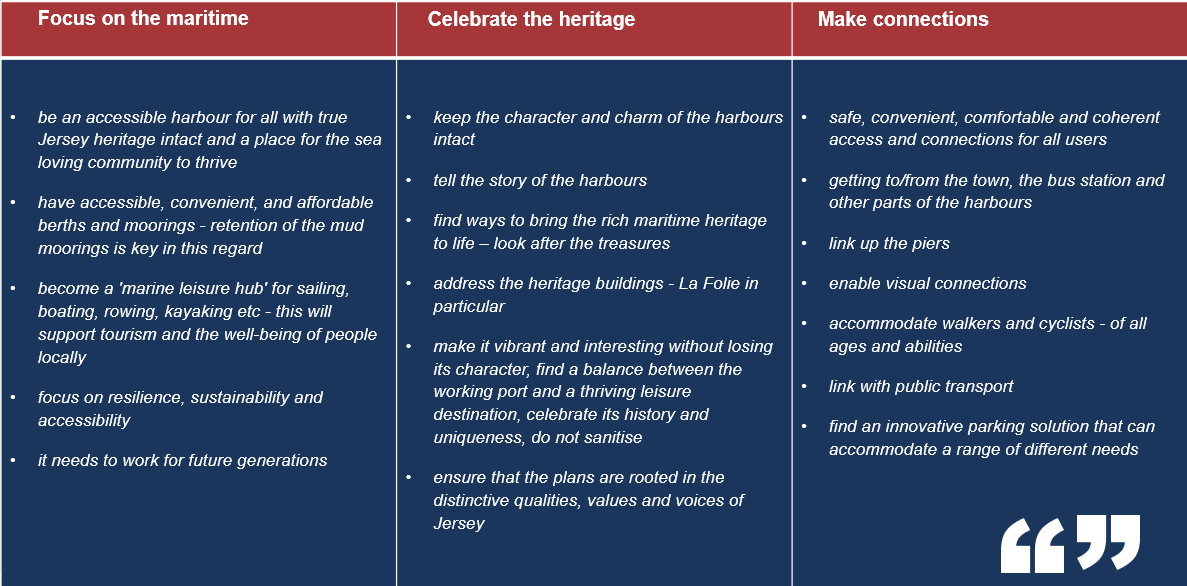 Thank you for going through the survey overview. Sign up here to receive updates related to this project by adding your email address to the right-hand side of the screen.